White Water Rafting Victoria
Book Aussie rafting adventures on the Mitta Mitta River here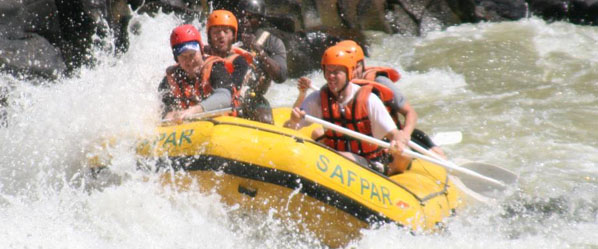 Rafting Experiences throughout Victoria
The cosmopolitan city of Melbourne isn't the only major highlight of the state of Victoria; it's a state full of greenery and nature outside the city limits while also being home to the largest river network in Australia – The Murray River, and a common favourite destination for rafting enthusiasts, the Mitta Mitta.
Mitta Mitta is within a scenic drives' distance from Melbourne itself and makes for a great day out that combines water and wilderness. The Mitta Mitta River offers arguably the best rafting experience within Victoria, although the trek to get there is a bit more substantial than other locations. Owing to its distance from Melbourne city, many rafters and adventure seekers often choose to make a couple of days' worth of a trip as the High Country wilderness and scenery that surrounds the river is almost as enjoyable as the act of getting out on the water itself! Regardless, if you choose Mitta Mitta river as your rafting destination, you'll get the chance to encounter some world-class environments all within a reasonable distance from one of Australia's major urban centres.
Select a Victoria rafting experience from the list of options below to embark on an amazing whitewater adventure:
Mitta Mitta River
Book Mitta Mitta River rafting.
Book Victoria White Water Rafting online.